Business owners should always strive to improve their company. Improvements start at the top. Without good leadership, it is impossible for a business to grown or even stay in. Most people get to a position of leadership by being a great employee. The problem is, executives are usually employees that have worked in the field for a long time. They may become bored with their day to day activities.
Nobody wants to work for a leader that doesn't want to be there. If they want to inspire, they must be inspiring. There are some ways that you can reinvigorate your executives and get them back on track. One method is executive leadership coaching.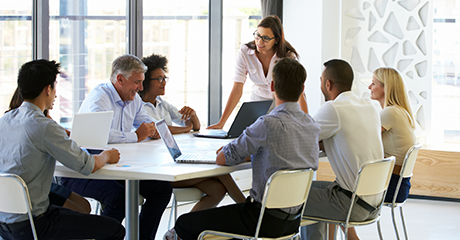 What is Leadership Coaching?
Leadership coaching is probably what you think it is. Though, there are a lot of different ways to do it. The best way to get results is to hire a professional consultant from a company like Key Group Consultants. A good consultant creates an open dialogue with company leaders to ascertain their strengths and weaknesses and guide them in reflecting on what they could be doing to be better.
How to accomplish great coaching
Do you want to do your own coaching? Some people don't trust outside influences in their company. Also, you know your employees best. You may be able to relate to them in this capacity more than a third party.
Don't be reactive
If your employee is expressing a concern during the training, don't immediately react. It's a sensitive situation. Any negative or positive feedback can cause your workers to lose trust in you. Collect all of the information you can before making any changes in leadership.
Avoid Bias
Come into the situation as though you have never met any of the employees. Leave any preconceived notions you may have at the door. This will help you treat every situation in a fresh manner. Your employees will also trust you more if you don't show bias.
When you display these traits during coaching, your high-level employees will pick up on that and take it to their day to day interactions with other employees. Good company culture starts at the top and works it way down.
Sometimes, your relationship with your employees is too close for you to properly evaluate them. It is hard to be non-judgemental with people you have known and worked with for years. This is why you should consider hiring a professional consultant to get the job done.